Students in Ms. Sesco's class practiced writing their names and the letters of the week with shaving cream! ❤️ #ShowcaseWyCoSchools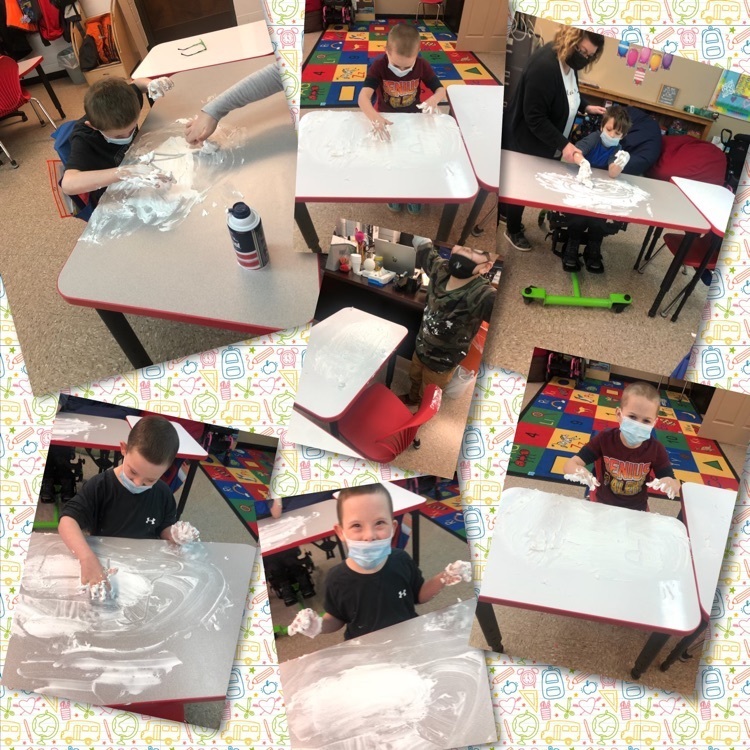 Don't forget! Wacky Wednesday is Dr. Seuss day at HCS! ❤️ #informwycoschools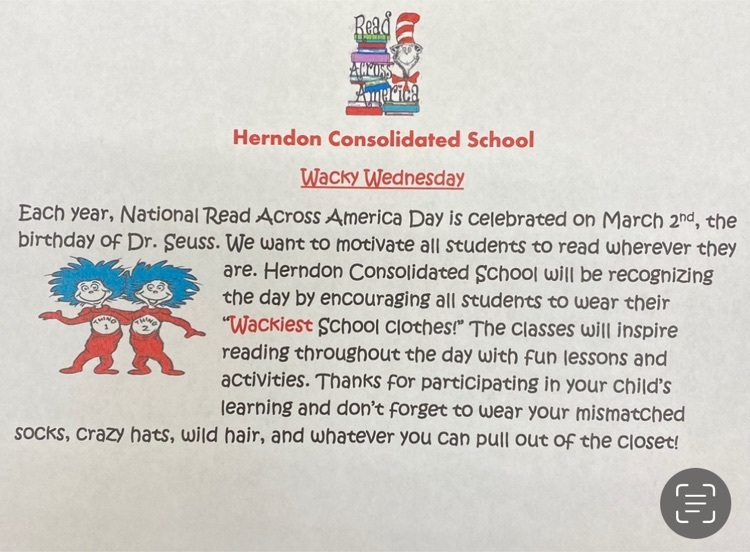 ‼️📚ATTENTION 📚‼️ There will be NO school for ALL students on Tuesday, March 8th in order for employees to participate in a Professional Learning day.🤓📚 #informWycoSchools

Universal Pre-K registration is being held today from 9:30-2:30 at Wyoming County School's Central office for Pineville and Southern classrooms.🧸🖍 #ShowcaseWyCoSchools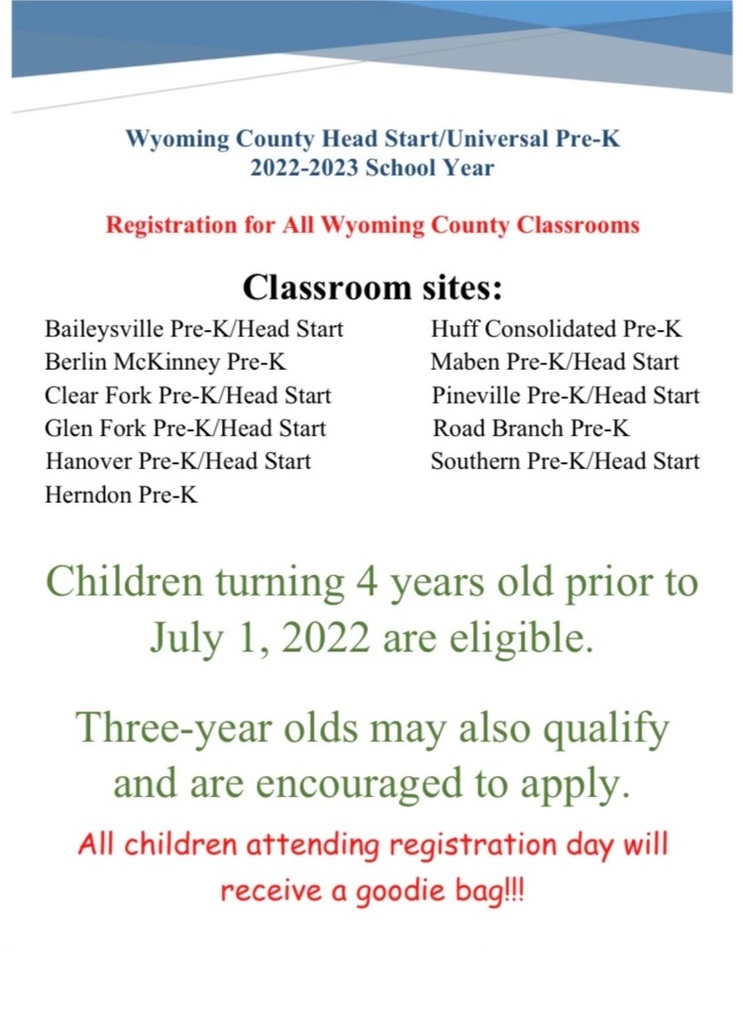 🔹Need a little extra money??🤑 🔹Really like kids?? 👧🏻 ‼️We are looking for you!!‼️ Informational session for prospective substitute teachers. Wednesday, March 2, 4pm-6pm, Central Office. Bachelor degree, Associates degree, or equivalent (60 college hours) to qualify. Join our team!! 🙌🏼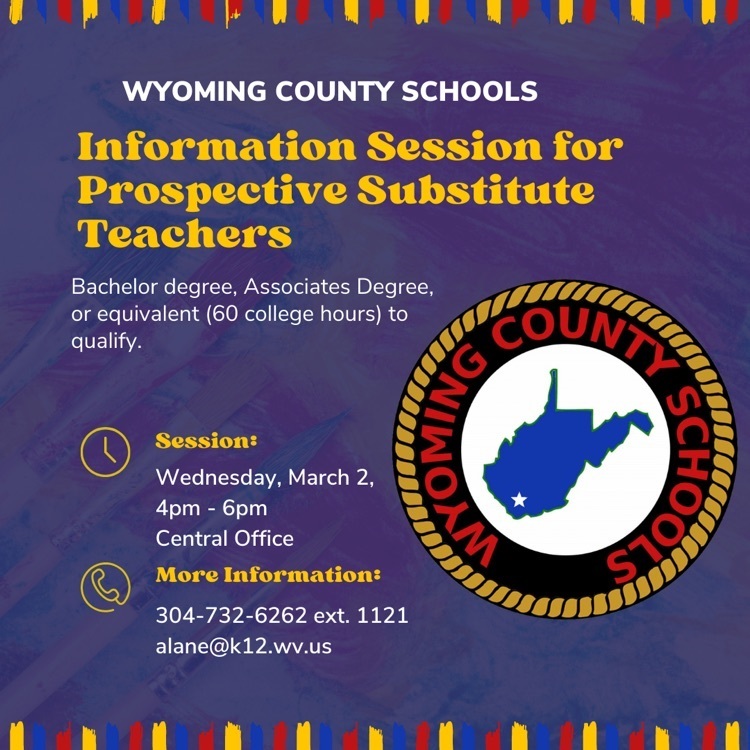 ‼️REMINDER ‼️ ALL schools in Wyoming County will be dismissing 3 hours early today, February 25 in order for teachers to participate in scheduled Faculty Senate meetings.🤓📚 #informWycoSchools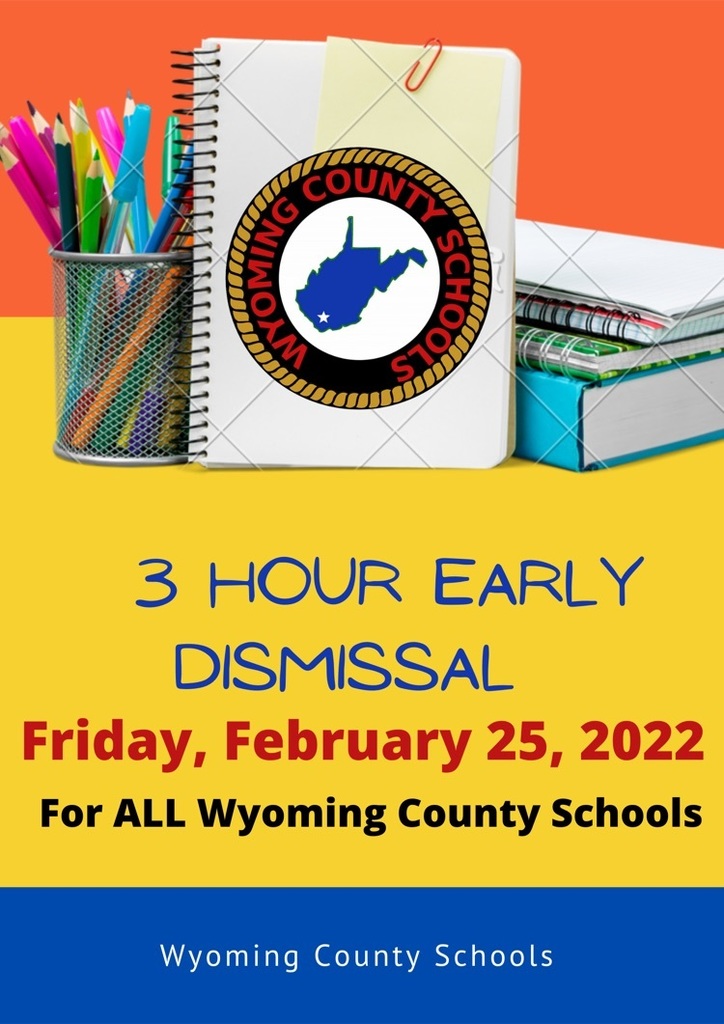 Universal Pre-K Registration and Screenings for Herndon and Maben classrooms are being held at the Mullens Opportunity Center today from 9:30-2:30.🖍🧸 #informWycoSchools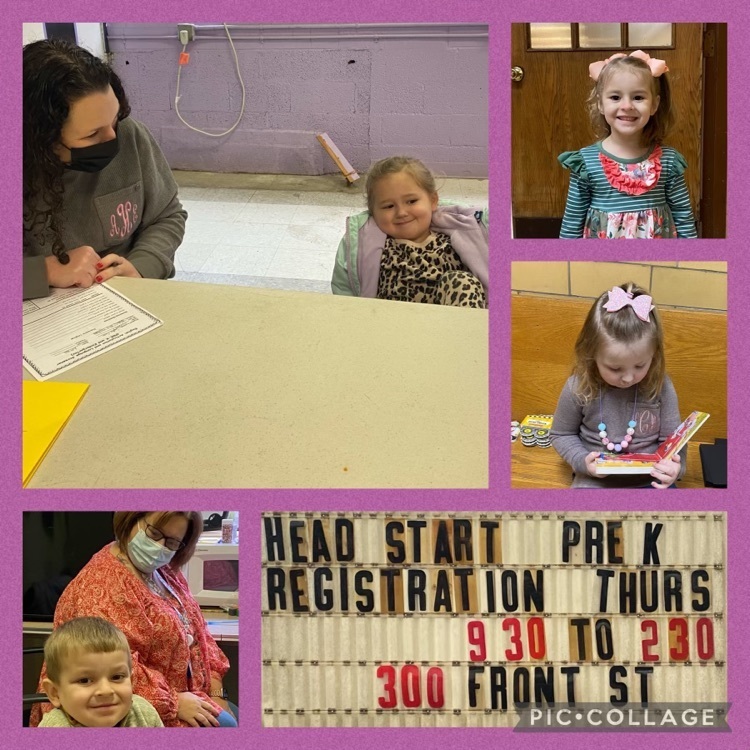 ‼️Reminder‼️ Progress Reports go home tomorrow, February 24, 2022! 🗒🖊 #informWyCoSchools

‼️🚌Thursday, February 24, 2022 Wyoming East High School Herndon Elementary and Middle School Bus 091 will not be running for both morning and evening runs!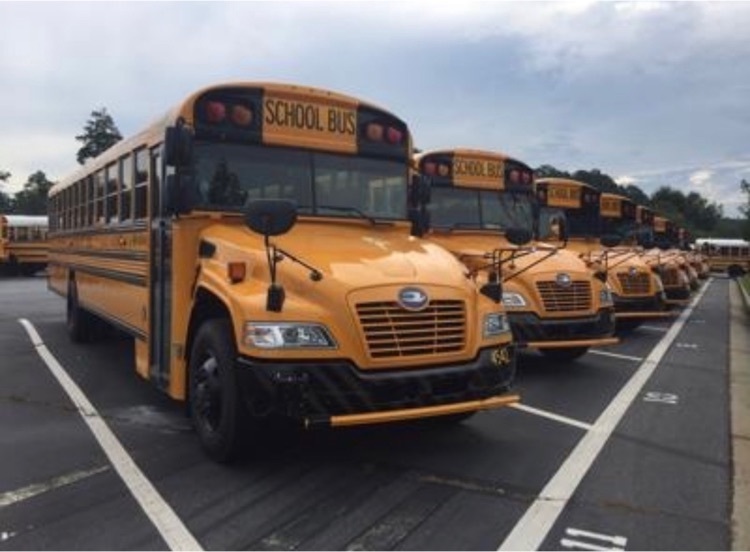 Congratulations Brandon Gentry from HCS! He is the 1st place winner in the 4th grade division of the Wyoming County Math Day. ❤️👏🏼 #ShowcaseWyCoSchools

BOE Meeting February 28, 2022

ALL schools in Wyoming County will be dismissing 3 hours early on Friday, February 25 in order for teachers to participate in scheduled Faculty Senate meetings.🤓📚 #informWycoSchools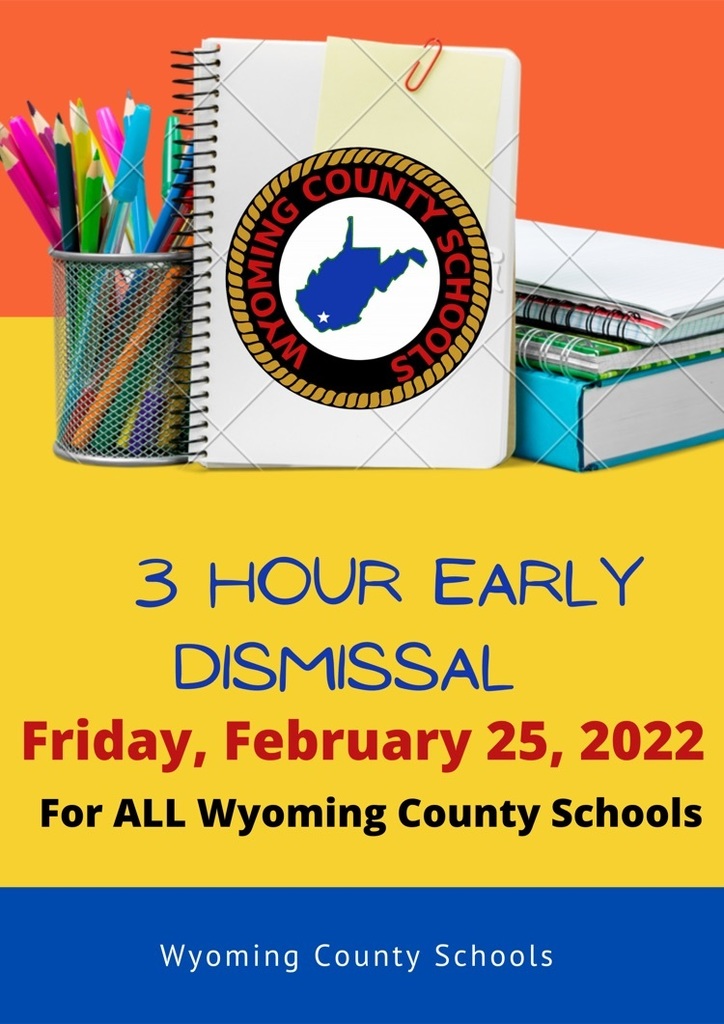 🚨🚨🚨🚨🚨🚨🚨🚨🚨🚨🚨 ATTENTION: Parents/Guardians PreK registration is Thursday, February 24 at the Mullens Opportunity Center from 9:30-2:30. For the Mullens and Herndon areas. Children turning 4 prior to July 1 are eligible and 3 year olds are encouraged to apply. Herndon Consolidated looks forward to seeing you.

Students in Ms. Phyllis' pre-k class at Herndon Consolidated learned about and celebrated Presidents' Day today.  Ms. Phyllis asked her students "What does a president do?" ❤️ Here are their answers: #ShowcaseWyCoSchools #KidsSay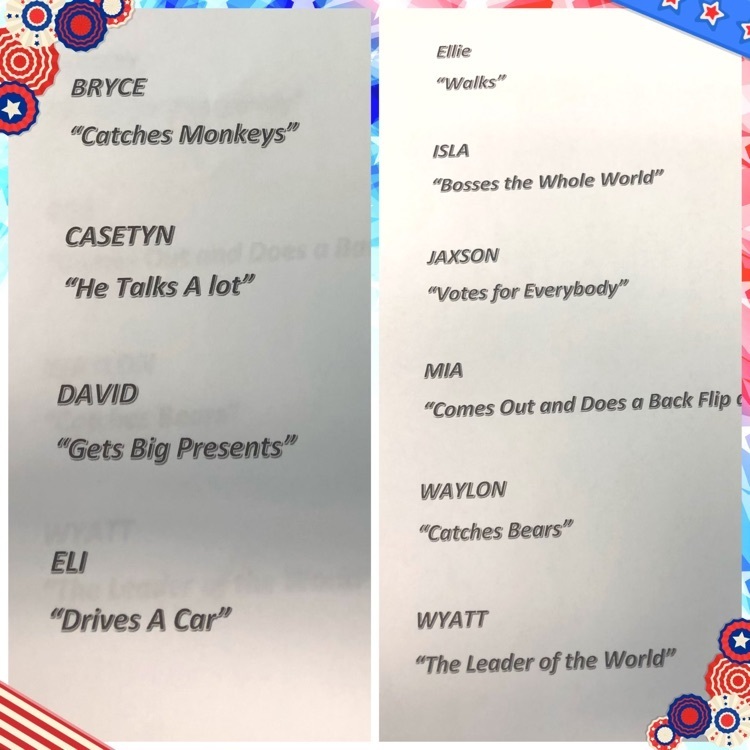 4th Grade students created Aborginal Art using paint and q-tips.🎨 #ShowcaseWyCoSchools

The 6th Grade Art Class at HCS created Ferris Wheels.🎡 #ShowcaseWyCoSchools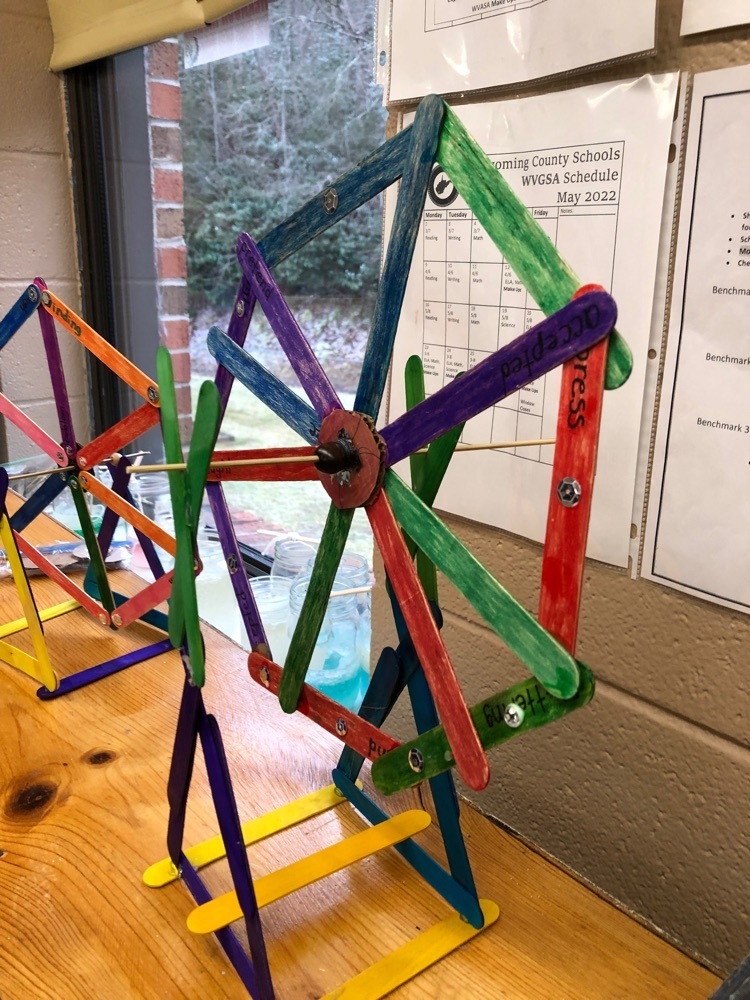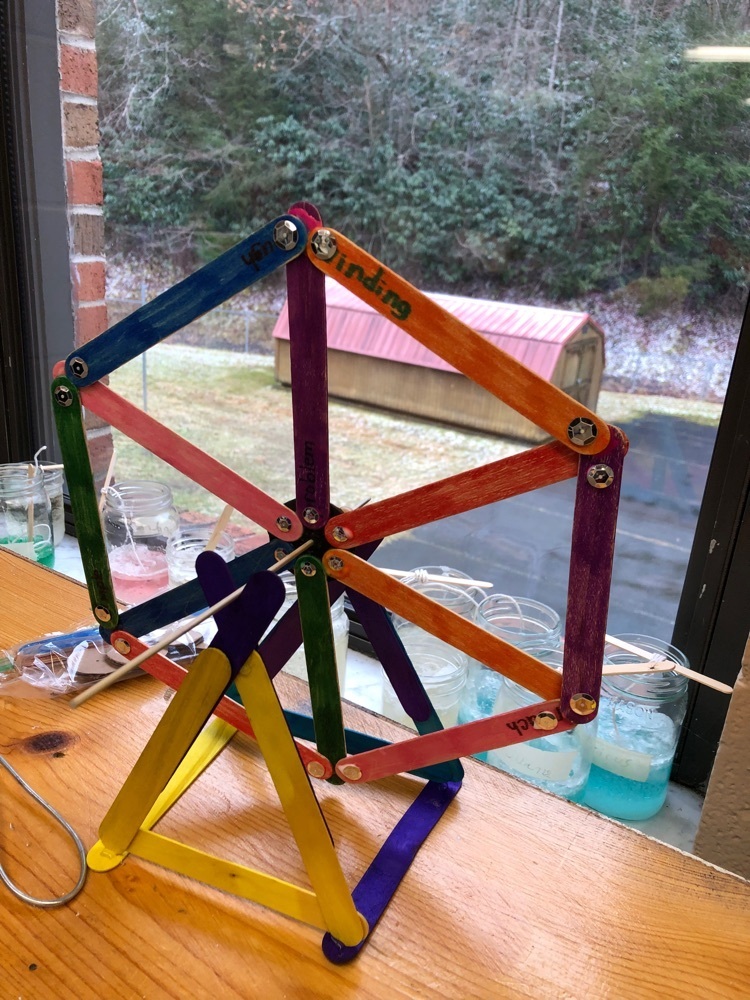 #InformWyCoSchools

#InformWyCoSchools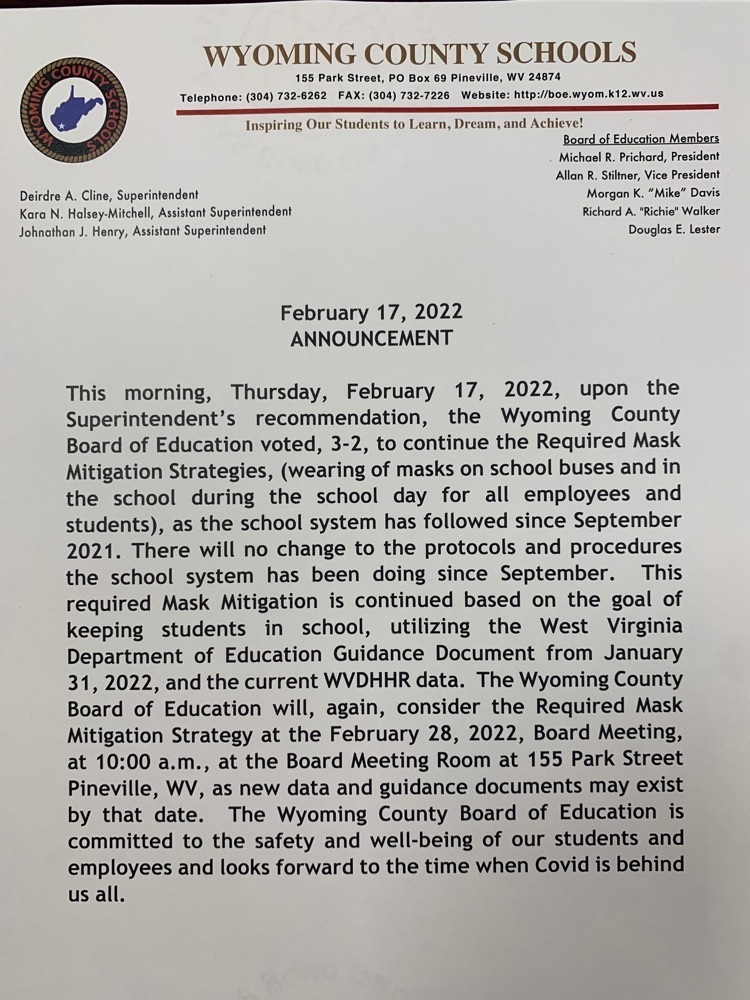 Ms. Phyllis' and Ms. Tessy's Pre-K class at Herndon Consolidated celebrated 100 days of learning!📚😃💯 #ShowcaseWyCoSchools #100DaysOfLearning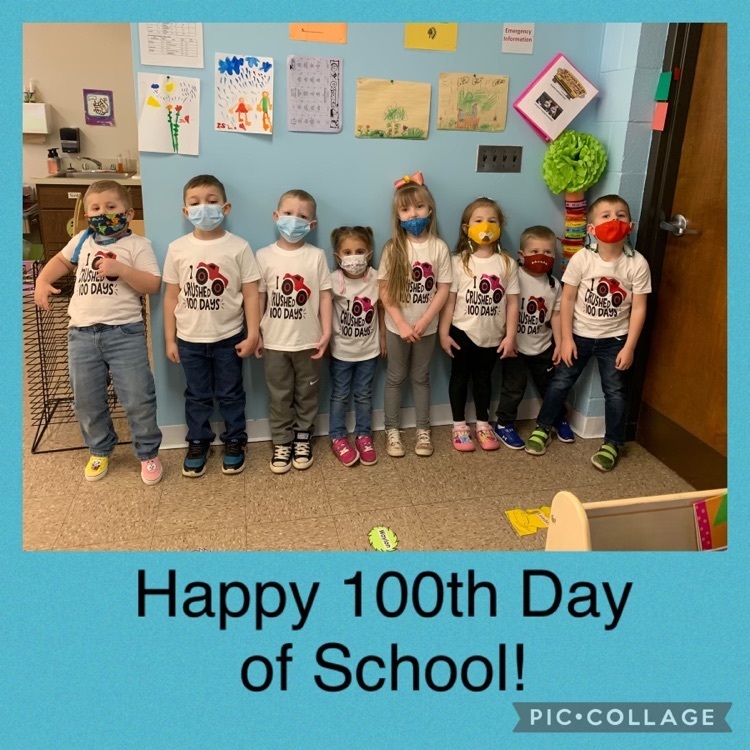 Students in Ms. Sesco's class celebrated the 100th day of school by bringing in a bag full of 100 items from home.  Students then made a small presentation of their items, telling the class what was picked and who helped them count at home. #ShowcaseWyCoSchools #💯