Mrs. Sara's Pre-K class at Herndon Consolidated hopes that you are having as much fun as they are celebrating the 100th Day of School!😃📚 #ShowcaseWyCoSchools

BOE meeting Thursday, February 17, 2022.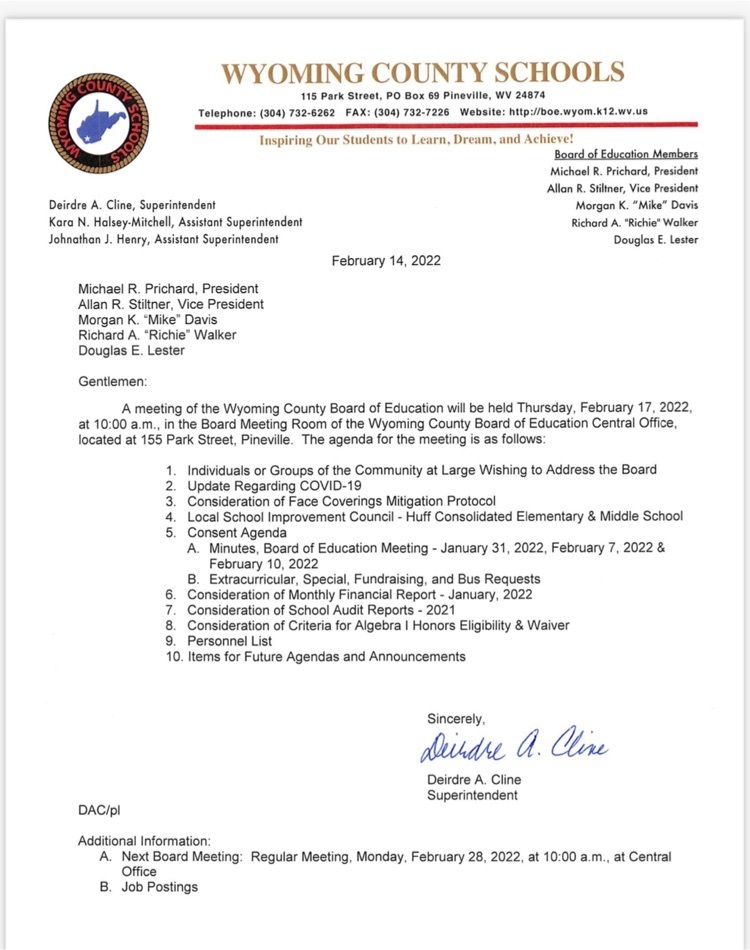 6th grade students at HCS completing  science "Jenga" review for a test. Strategy was definitely involved! 👏🏼 #ShowcaseWyCoSchools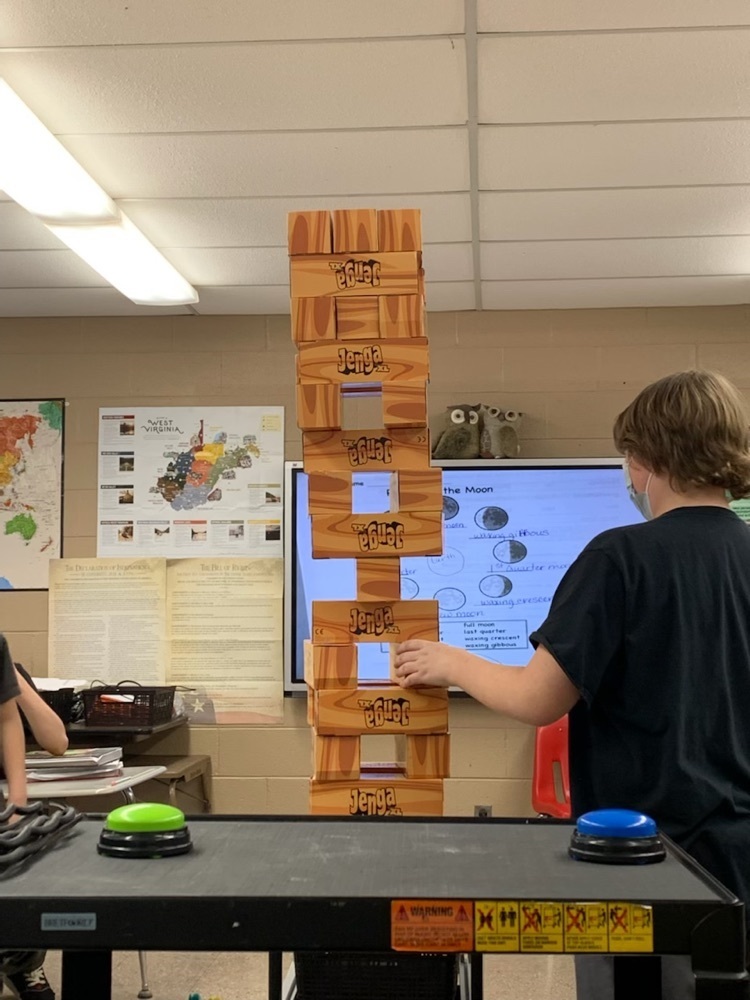 ‼️ATTENTION‼️ ❄️❄️❄️❄️❄️❄️❄️❄️❄️❄️❄️ Wyoming County Schools will be operating on a three hour delay Monday, February 14, 2022! ❄️❄️❄️❄️❄️❄️❄️❄️❄️❄️❄️❄️

Herndon Consolidated Elementary and Middle School is deeply saddened by the loss of one of our bus drivers, Ray Reed. To honor his memory, staff and students presented this beautiful wreath to his family.  We understand this small token can not erase the pain of those left to cherish Ray's memory, but we hope this somehow shows our appreciation and respect for him and his work with our children.❤️🚌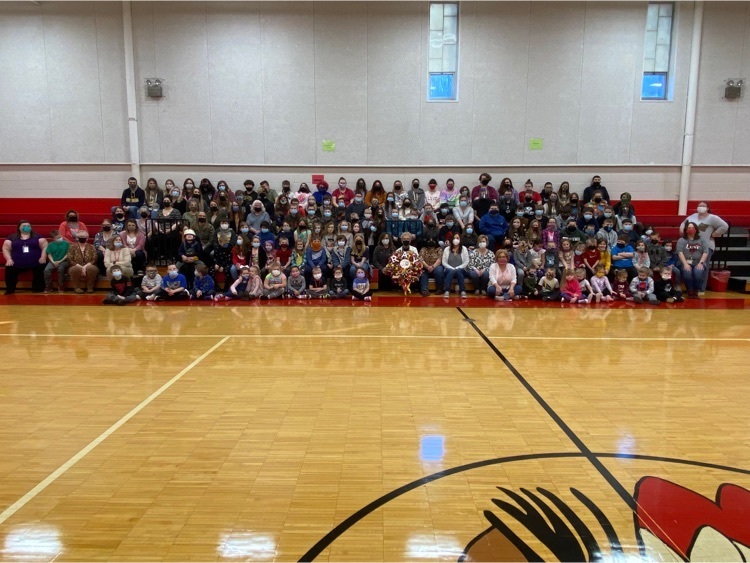 100th DAY OF SCHOOL👏🏼 ‼️Missing School = Missing Out‼️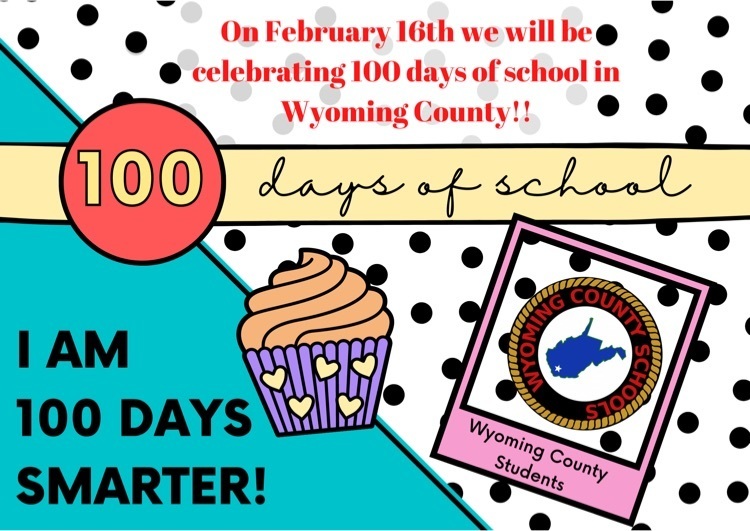 #informWyCoSchools

‼️📚REMINDER📚‼️ There will be NO school for ALL students on Tuesday, February 8th in order for employees to participate in a previously scheduled Professional Learning day.🤓📚 #informWycoSchools

‼️🚌Monday, February 7, 2022 Wyoming East High School Herndon Elementary and Middle School Bus 095 will not be running for AM or PM runs!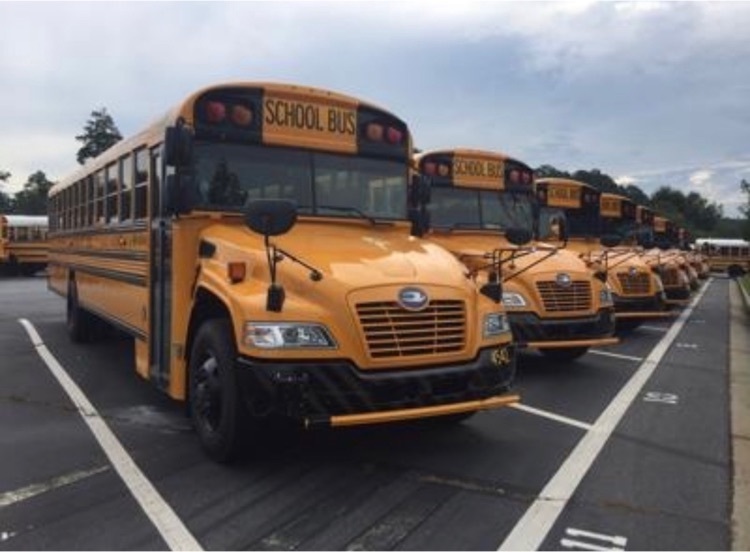 Registration is being held for ALL classrooms sites, but it will not be at the site locations. 🔴Pre-K registration will NOT be held at the schools.🚫🏫 Please attend the site closest to your home. 😁 #informWyCoSchools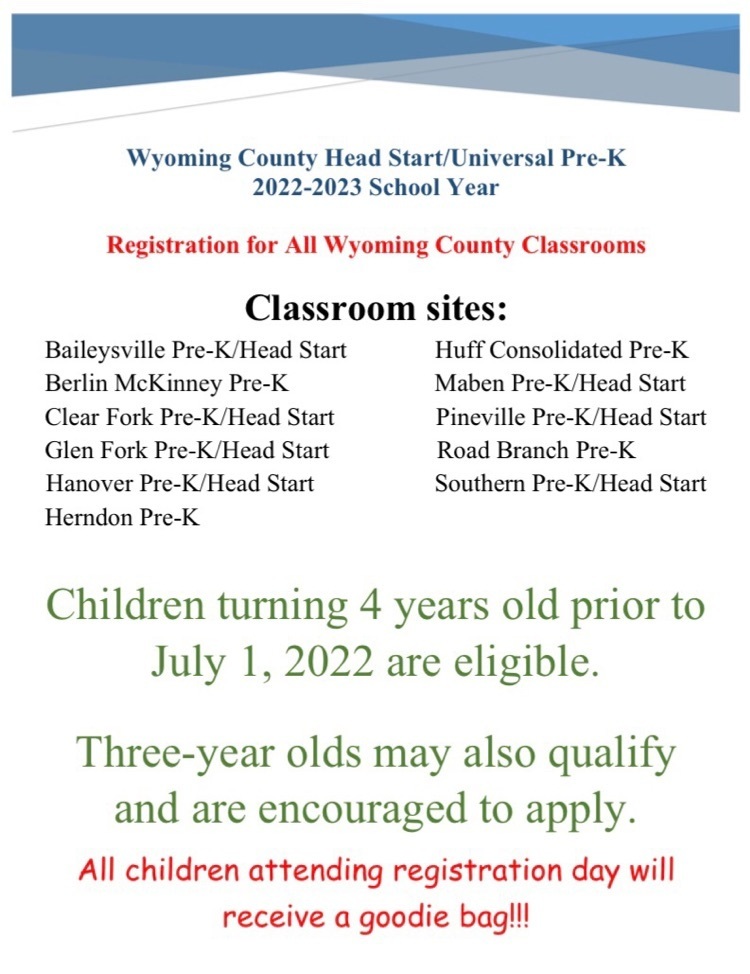 Report cards for elementary and middle school students will go out today. High school students will receive their report cards next week. We will notify you with an exact date at a later time. ✔️📄 #informWyCoSchools

🚨ATTENTION🚨 ✖️➗➕➖✖️➗➕➖✖️➗➕➖ Math Field Day will be rescheduled for Friday, February 11, 2022. ✖️➖➕➗✖️➖➕➗✖️➖➕➗ #InformWyCoSchools

❄️‼️Attention‼️❄️ Wyoming County Schools will be on a 3-hour delay tomorrow, Friday, February 4, 2022. ❄️❄️❄️❄️❄️❄️❄️❄️❄️❄️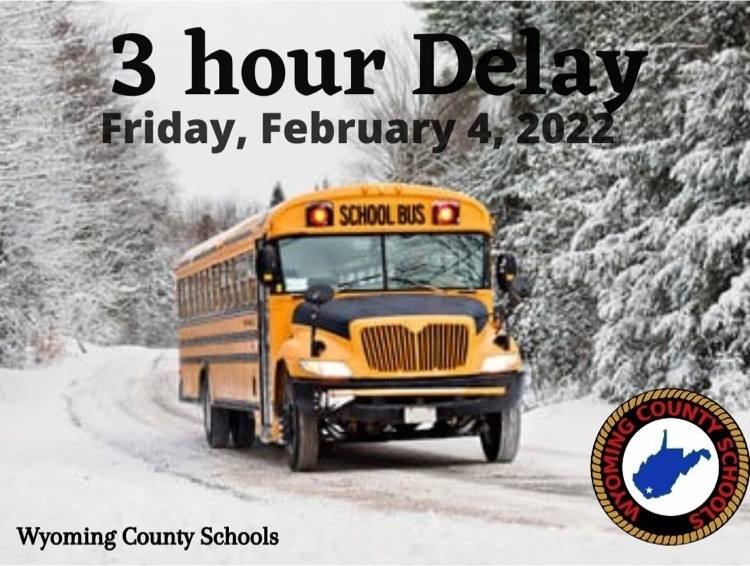 Wyoming County Head Start/Pre-K Registration! 🧸📚 #InformWyCoSchools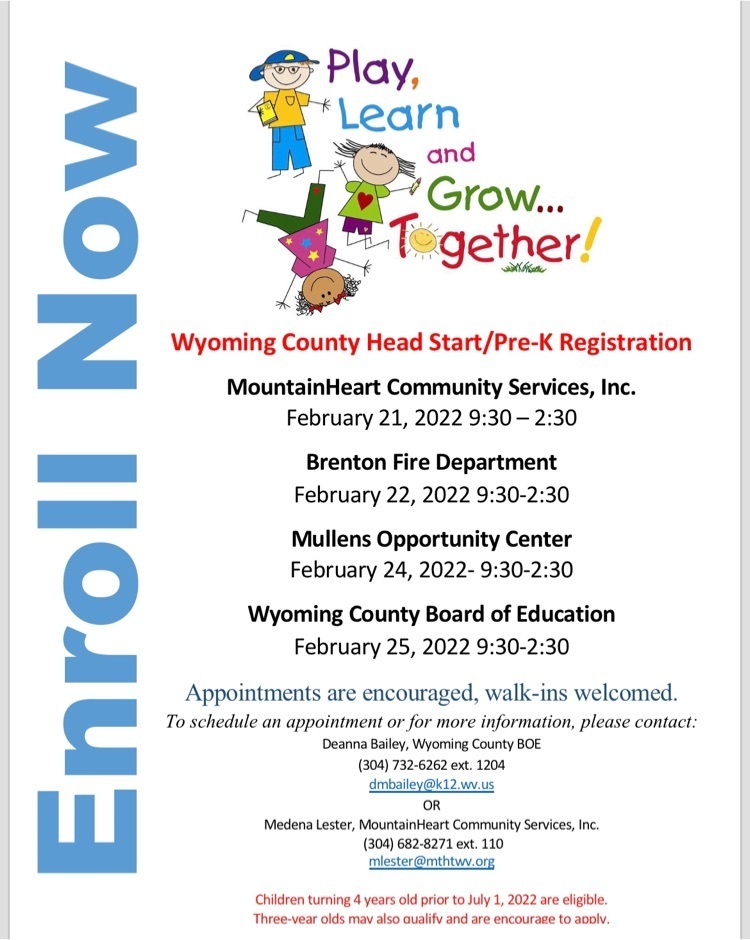 ‼️📚ATTENTION📚‼️ There will be NO school for ALL students on Tuesday, February 8th in order for employees to participate in a previously scheduled Professional Learning day.🤓📚 #informWycoSchools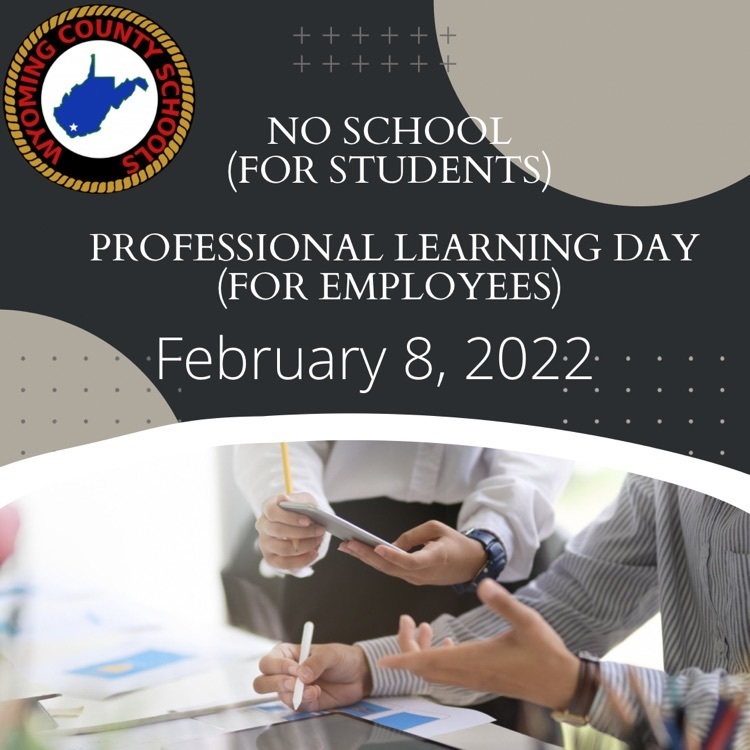 The Wyoming East ♻️Friends of the Earth Club♻️ will be giving away their aluminum recycling proceeds to anyone, anywhere, that participates in their contests to reduce plastic pollution. They'll be giving away a total of $600 across 6 different contests.👏🏼😳 Here's the link to their first contest:
https://www.instagram.com/p/CZUh42TO6HI/?utm_medium=copy_link
Following their page and tagging friends earns chances to win $100.🤑 Anyone from anywhere is eligible to win! We need all of Wyoming County to join in the fun! ❤️✅

‼️ATTENTION‼️ ❄️❄️❄️❄️❄️❄️❄️❄️❄️❄️❄️❄️ ALL extracurricular and athletic events and practices are cancelled this afternoon and evening. January 28, 2022 #InformWyCoSchools

‼️❄️‼️❄️‼️❄️‼️❄️‼️❄️ Due to impending inclement weather, Wyoming County Schools will dismiss early, tomorrow, Friday, January 28. High schools will dismiss at 12:00 and elementary/middle schools will dismiss at 1:00. ❄️❄️❄️❄️❄️❄️❄️❄️❄️ #informWyCoSchools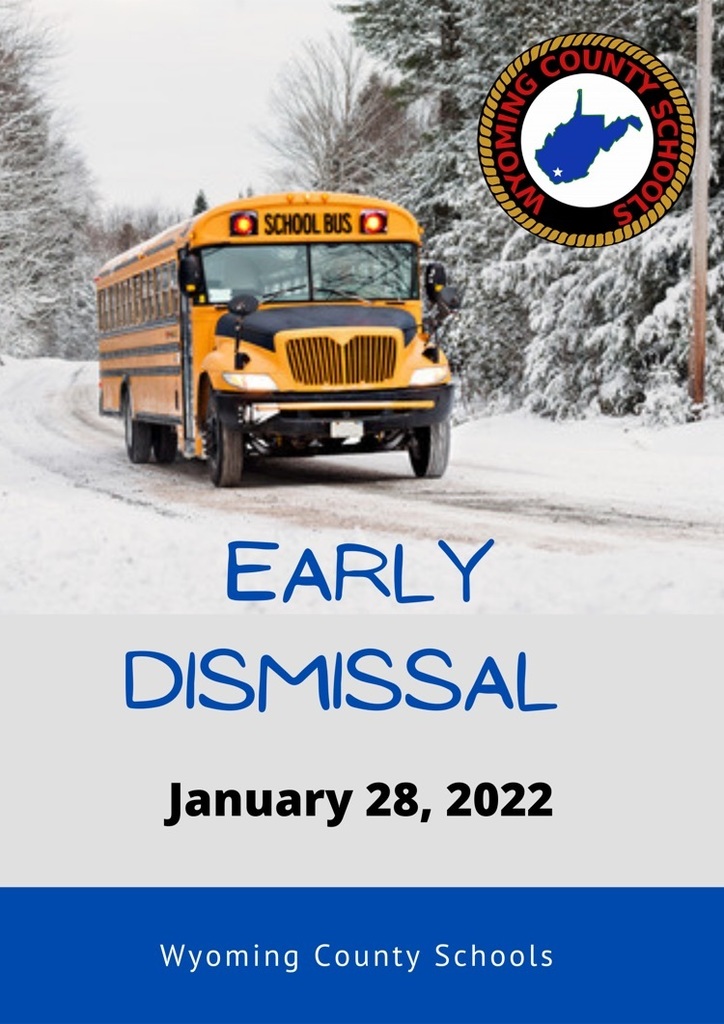 ‼️Attention‼️ There will be NO school for Pre-K students on Wednesday, January, 26, 2022. This a scheduled Planning Day for Pre-K teachers. 🧸🖍 #informWyCoSchools